Spotlight on Homes! Another Great New Listing...
Our team of professionals will help you with all of your real estate needs. We put our clients first in all we do and for that reason you can trust that we will put your best interests at heart!
Judi O'Dea-Moyers and I have many years of experience and our team includes great people who are there for you. Barry Hardman, Britni Weaver, and Michele Howard combine with us to create a powerful TEAM. YOUR TEAM!
Watch our video about our D Magazine award recognition. Also, Take a look at our newest listing below. We know you have a choice... Choose us for great service. Call me for details!
D Magazine Award
5480 Buena Vista Drive
..........................................................................................................................................................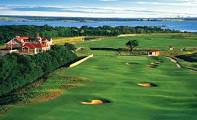 We recently received great news! The Tribute Community, developed by Matthews Southwest, named us their top realtor for the second quarter of 2014. This is a fantastic place to live, and we owe a great big THANK YOU to our clients who purchased homes in The Tribute in the second quarter. We know that without our clients we would not receive such acclaim.
Buyers
"Sonny Moyers is the most Professional agent/broker we've ever dealt with. His thorough knowledge of the market along with his Marketing & Advertising skills gave us the utmost confidence our home would sell.
Even though we had listed the home for over 6 months with another agent and never had even one offer. He and Judi did everything they said they would do and followed up frequently. We would not hesitate one moment in doing business again with them or in referring people to them." Rick Paez

If you would like a free "Market Analysis" , CMA which will show you how much your home is worth just contact us and we will set up a meeting at your convenience. We promise that the meeting will be worthwhile.
We also provide "free advice" about preparing your home for sale and "Staging" your home to make the most impact. Don't make a decision without talking to us! Read More

Sellers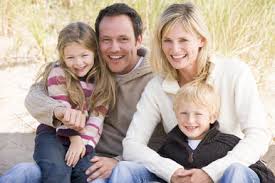 Thank you for providing World Class Service when working to sell our home in Starwood. You are the best in the business!

You exceeded our expectations! It was refreshing to work with a team of professional, knowledgeable individuals that had our best interest at heart. You went above and beyond in marketing our home and provided excellent communication to us throughout the entire process.

Thank you for always being available and willing to address any questions or concerns; and for making a challenging situation bearable. Your planning, organization and professionalism are unsurpassed. It was a pleasure working with you!

You are the expert in the industry. You are the " Game Changer ." In the future, when buying or selling, we will not hesitate to contact the O'Dea-Moyers Group. The team that can help make dreams become a reality...

Best Regards, Will and Marcy Walton